Chocolate Oatmeal for
Pregnancy Nutrition

When you're pregnant, pregnancy nutrition is high on that never-ending list of "shoulds" and "should nots."

And need I mention the never-ending cravings that come with pregnancy?
Well, below is the recipe I use to get a little extra nutrition, and my chocolate fix. I rarely eat this for breakfast because it is so decadent. It is much more likely to star as an afternoon snack or desert.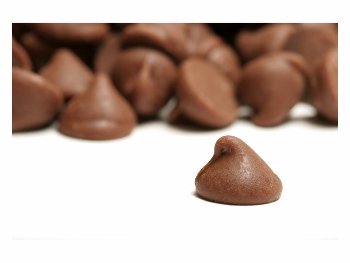 Admit it, just looking at that picture makes you want chocolate. Doesn't it?

Make no mistake, this recipe does have its share of sugar. You may want to substitute some stevia for the honey if you're sensitive to sugar.
But, let's look past the sugar. There you will see whole-grain oatmeal, protein-dense nut butter, iron-rich blackstrap molasses, and seeds that boast omega-3's. Really, what more could a pregnant woman need to sneak in?
The truth is that this recipe need not be reserved for pregnant women. I enjoy it (and its nutrition) postpartum. Or, women who are menstruating will benefit from the iron in this recipe, as well... and will likely applaud its chocolatey goodness. And, there is nothing in here that says men can't enjoy it, too.

This recipe happens to be dairy-free, and I like the fat profile in coconut milk. You can also use whole milk for those of you who prefer that source of nutrition during pregnancy.
Disclaimer: This is a recipe that I throw into a bowl using a regular spoon, and just "eyeball" the ingredients. I have done my best to approximate the quantities, but go with your own tastes and feel free to tweak it as you please.

---
This recipe is
VEGETARIAN
WHOLE FOODS
This recipe is also
gluten-free
dairy-free
corn-free
soy-free
egg-free
Ingredients:
1/2c old-fashioned oats (use specifically gluten-free oats, if sensitive)
1/3c canned coconut milk
1/3c water

3Tbsp powdered cocoa (or 2Tbsp carob)

3Tbsp nut butter

2Tbsp raw local honey
1Tbsp unsulphured blackstrap molasses
1Tbsp chia seed or flaxmeal

Directions:
Combine all ingredients in a microwave-safe bowl. Stir pretty well (cocoa will probably float and nut butter will clump, and that's ok). Heat 2 minutes. Stir well, and allow to cool before eating. It will thicken a bit as it cools.

You may also like our Healthy Chocolate Pudding Recipe

---
Return to Healthy Recipes from Chocolate Oatmeal for Pregnancy Nutrition
Go to the Science of Natural Health Homepage from Chocolate Oatmeal for Pregnancy Nutrition
Note: This page may contain affiliate links.  You get the great product that I would recommend anyway at the normal price, and I get a few pennies to to support my love for Sharing the Science.  You can check out my Privacy Policy, too.