Healthy Peanut Butter Cups...
or Bars, or Eggs
Recipe

Making a recipe for healthy peanut butter cups has been on my to-do list for quite some time. 

Easter always conjures up memories of those delicious name-brand peanut butter cups and chocolate covered peanut butter eggs.  Love them! 
But there is nothing healthy about those chocolate a peanut butter goodies.  And really, that is only a problem because I have zero will-power around them.  None.  Zilch.  
So, the way I solve the problem is to make a version I don't feel guilty about and have to avoid. 
This is the treat I would recommend for anyone who wants a realtively healthy crowd pleaser for a group of people who eat the standard American diet. 

Who's with me?  Here we go...  healthy peanut butter cups!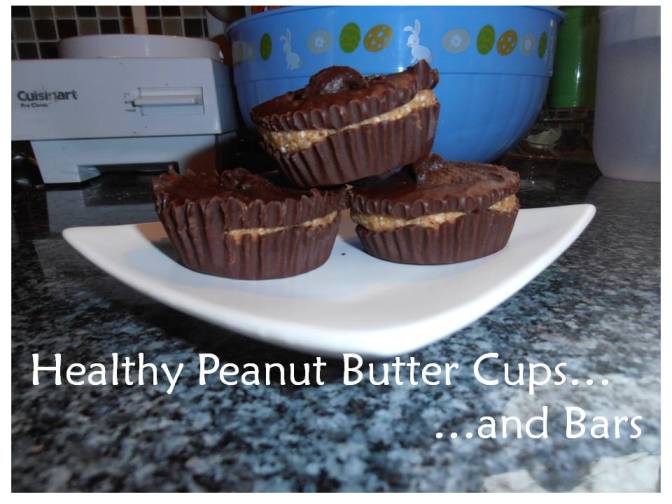 This recipe is
     RAW (mostly)
     VEGAN (use agave or maple syrup instead of honey)
     VEGETARIAN
It is also

gluten-free
dairy-free
egg-free
soy-free
corn-free

Ingredients

1 cup oatmeal
2/3 cup unsweetened coconut flakes
1/2 cup flax meal
1/4 tsp sea salt
1/2 cup + 3 Tbsp peanut butter
1/3 cup + 1/4 cup honey
1/2 cup + 1 Tbsp cocoa powder
1/4 cup coconut oil
Directions

For the Peanut Butter Filling:

In a food processor, mix oatmeal, coconut flakes, flax meal and salt with the large blade until all the ingredients are a fine powder and well blended.  Add 1/2 cup peanut butter and 1/3 cup honey to the bowl and process again until the ingredients are combined and have formed a sticky ball.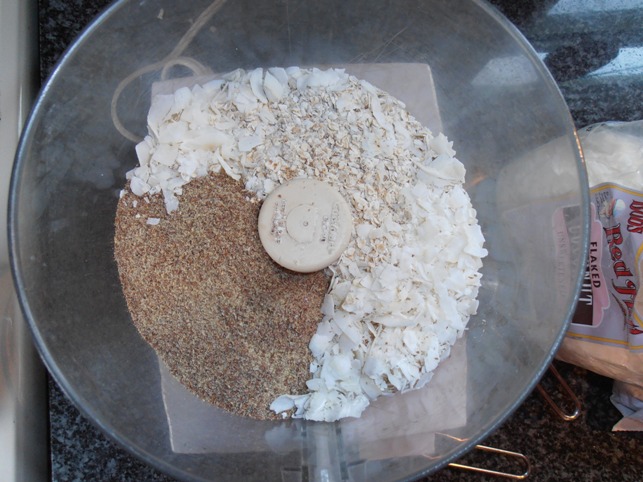 If you are making balls or eggs, roll the dough into the desired shape and size and lay on a parchment-lined cookie sheet and freeze while you make the chocolate coating.
If you are making bars, place the peanut butter mixture evenly in the bottom of a parchment-lined 8x8 or 9x9 baking dish.
These are pretty easy.  Here's my helper who was hanging out on my hip up until this point.  I'm a lucky mommy, right?

If you are making peanut butter cups, form the dough into patties that are slightly smaller around than your muffin tin, and about 1/4" thick.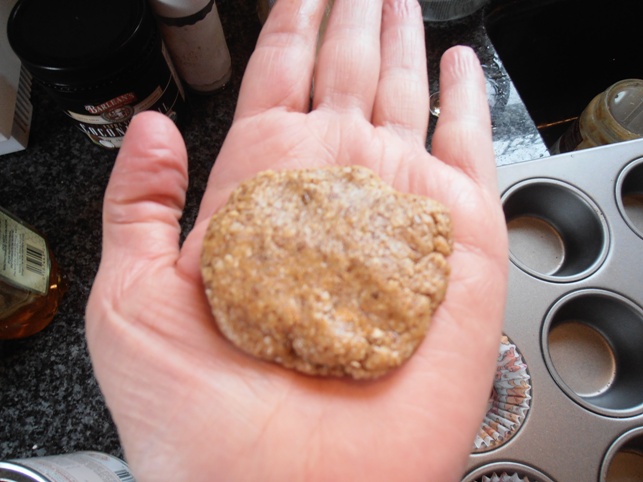 For the Chocolate:

To make the chocolate, melt coconut oil and mix with 1/4 cup honey.  Add cocoa powder and stir well.  Then blend in 3 Tbsp peanut butter.  While the chocolate is soft, apply to your peanut butter goodies:
If you made eggs or balls, roll each cold egg or ball in the chocolate, return to the cookie sheet, and chill until chocolate has hardened. Then package however you'd like and keep them cool until serving.
If you are making bars, spread the chocolate evenly across the top.  You may not need all of it.  Chill the dish until the chocolate is firm.  Cut bars and serve.
If you are making healthy peanut butter cups, line a muffin tin with cupcake liners - use as many liners as you have peanut butter patties from the first step.  For a regular sized muffin tin, put 1/2-1 Tbsp of chocolate into the bottom of each cup.  Smoosh a patty into the chocolate in each muffin tin.  Then top each peanut butter patty with another 1/2-1Tbsp of chocolate, being sure to spread the chocolate over to all of the edges.  Chill until firm.  Keep cool until ready to serve.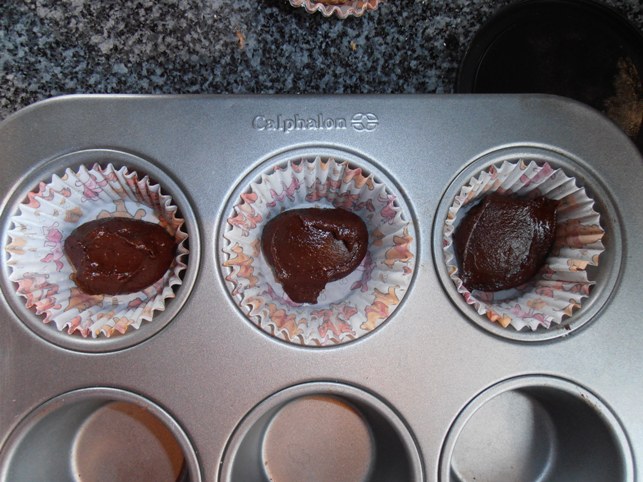 Try not to eat them all at once!
Note: the chocolate eggs and peanut butter cups tend to use more chocolate, so you may have to make some extra chocolate depending on the size of your eggs or cups. 
PS- I don't have any pictures of peanut butter eggs, because only the Easter Bunny brings those in our house.

And, here are my other two "helpers," who magically appear when the finished product emerges. 

So are you going to try this recipe for healthy peanut butter cups?  What is your favorite Easter candy?  Please share below...
Return to Healthy Recipes from Healthy Peanut Butter Cups
Go to The Science of Natural Health Homepage from Healthy Peanut Butter Cups

Note: This page may contain affiliate links.  You get the great product that I would recommend anyway at the normal price, and I get a few pennies to to support my love for Sharing the Science.  You can check out my Privacy Policy, too.