How to Increase Testosterone
Naturally with Tongkat Ali

How to increase testosterone naturally has become all the rage since low testosterone levels have been associated with decreased physical fitness, and even cardiovascular disease in aging men.

Even middle-aged men eager to regain the vigor of youth are clamoring for a testosterone supplement for men.

A recent study just published in the biomedical journal Andrologia, May 2012, offers promising news on how to increase testosterone naturally using Tongkat ali, also known as eurycoma longifolia or Malaysian ginseng.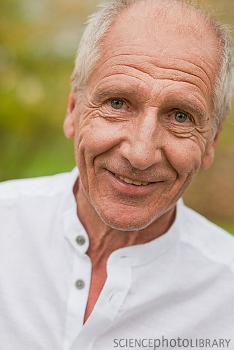 MI Tambi, and colleagues tested a natural herbal testosterone supplement that is frequently used in Africa, South America, and Asia to treat a variety of ailments. Tongkat ali is used to treat male infertility and chronically low testosterone levels in men. It is commonly touted as an aphrodisiac.
When given to rats, Tongkat ali, also known as Malaysian Ginseng, or eurycoma longifolia increased testosterone levels. This prompted researchers to ask: Can Tongkat ali increase testosterone naturally in men diagnosed with clinically low levels of testosterone?
What the Researchers Did:

This study focused only on males with late-onset hypogonadism (LOH). Hypogonadism is the decreased function of the testicles that can result in the shrinkage of testicles and changes in male characteristics such as hair growth, muscle mass, sweating, and more.Late-onset hypogonadism occurs in adult males and is usually tied to aging.

320 subjects were enrolled in the study if they could be confirmed as having low testosterone levels based on a combination of both symptoms, and the levels of testosterone in their blood.

Subjects were required to take 200 mg each dayof a water-soluble extract of Tongkat ali for 1 month.

At the end of the month, they answered a questionnaire scoring symptoms of low testosterone, and had their blood serum testosterone levels checked again.

Is Tongkat Ali the Next
Treatment for Low Testosterone?
What the Study Showed:
At the end of the study, testosterone levels of the patients had increased an average of 46.8%, with 69% of the patients now being classified as having testosterone levels in the normal range.

There was also a significant decrease in symptoms recorded in the questionnaire, as would be expected since symptoms are associated with low testosterone levels.

In total, Tongkat ali was proven to be useful in treating clinical late onset hypogonadism ; and it may be useful in treating other forms of hypogonadism, by increasing testosterone levels and reducing unpleasant symptoms.



Some Important Notes:
There are a few things to consider before running out to get your Togkat ali supplement…

It is important to note that "normal testosterone levels," as measured in this study, could rangefrom 6-30 nmol/L.

Subjects in this study had clinically low testosterone levels that were 5.99 nmol/L or lower, in addition to confirmatory symptoms. It is unknown whether this herb would be advised in men who do not meet these stringent clinical criteria, but are simply longing for the vitality of youth.

Compliance was a problem – with only 76 of the original participants (25%) included in the final results, because the other 244 did not take the extract as prescribed and/or did not return for the follow-up questionnaire and blood draw.

There was no mention whatsoever about the side effects of this treatment for low testosterone. Ideally that would indicate that side effects were minimal or non-existent, but one has to wonder with such a low level of compliance. Commercial preparations of eurycoma longifolia claim few and minor side effects.

With that said, this herb is considered a stimulant.

The final sample size was relatively small, and no placebo-control was employed.

The patients were all Malay, Indian, or Chinese; this means that people of other ethnicities and races may not have the same results based on differences in metabolism or genetic interactions.

The study does not state whether the patients were exclusively using this treatment for low testosterone, or using it alongside other forms of treatment, or other prescriptions. Tongkat ali is known to change the bioavailability of other pharmaceuticals, putting this herb on a cautionary list for anyone currently taking prescription drugs.

Keep in mind that Tongkat ali goes by several names. The testosterone supplement for men used in this study was Eurycoma longifolia, derived from Tongkat ali. It is also called Malaysian ginseng. Therefore, that is the supplement that should be used to increase testosterone naturally. One would not expect the same results with other types of ginseng. For example, there is no evidence that mountain ginseng (Panax ginseng) will increase low testosterone levels in men.

In the end, if you are a male suffering from low testosterone, you may benefit from taking Tongkat ali (Eurycoma longifolia, or Malaysian ginseng) to increase testosterone naturally. However, the lack of stringency in this study and multiple caveats puts it squarely in the "inconclusive" and "cautionary" category as far as I can see.

Find Out More About Low Testosterone

Return to the Latest Science News from How to Increase Testosterone Naturally


Go to the Science of Natural Health Homepage from How to Increase Testosterone Naturally



---
References
Tambi MI, MK Imran, RR Henkel. "Standardised water-soluble extract of Eurycoma longifolia, Tongkat ali, as testosterone booster for managing men with late-onset hypogonadism?" Andrologia. 2012 May;44 Suppl 1:226-30.
Note: This page may contain affiliate links.  You get the great product that I would recommend anyway at the normal price, and I get a few pennies to to support my love for Sharing the Science.  You can check out my Privacy Policy, too.